The TH 6.10 is a fixed telescopic handler especially suitable for light industry.
Powered by a Deutz 55 kW engine, it can safely reach a height of 9.70 m on rough terrain thanks to its 4-wheel drive.
The hydrostatic transmission offers precision and manoeuvrability. This machine is compatible with a wide range of attachments. It is equipped with the R.F.ID system which allows for automatic recognition of attachments and the creation of the relative load charts.
This model is equipped with the levelling system on tyres allowing the operator to adjust the  inclination of the machine. Thus, the entire load diagram is available for any type of operation, even when under normal conditions the slope of the terrain could affect lifting performance.
Some features:
Extra lowered design to access areas with low ceiling
Compact design for unmatched manoeuvrability.
Available with Deutz Stage V / Stage IV final / Stage IIIA engines
350 bar L/S hydraulic system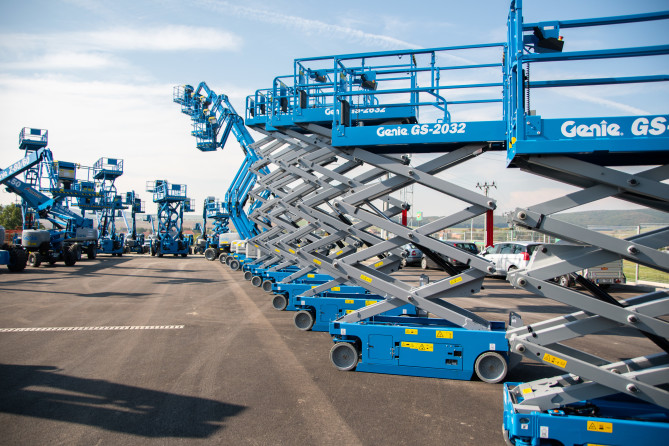 Rasfoiţi on line catalogul nostru de produse şi parteneri !
Consultanță
Nu ezitaţi să ne întrebaţi
Nu ezitaţi să ne contactaţi, va vom acorda cu plăcere toată expertiza de care aveți nevoie.