The RTH 8.25 is a rotating telescopic handler offering a very high lifting capacity. Its maximum lifting capacity of 8 tonnes makes it extraordinarily effective on construction or industrial sites requiring high lifting capacities. The inclination corrector and scissor stabilisers with large support feet offer excellent stability under all circumstances, guaranteeing perfect ground holding on all terrain in order to ensure maximum operator safety. The scissor stabilisers are ideal even with limited space available; even when it is only partially stabilised, the machine is programmed to provide the best possible load chart on each side. When the stabilisers are fully extended, on the other hand, they guarantee maximum machine performance over 360° as they are able to work over a very wide stabilisation base. It is compatible with a huge range of accessories, thanks also to the RFID system which provides automatic recognition of the attachment and creation of the relative load charts; this telescopic handler is able to meet a wide range of applications in construction and heavy industry.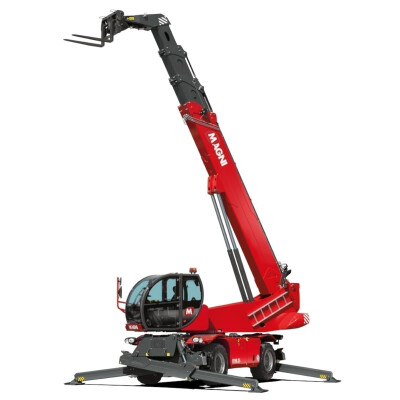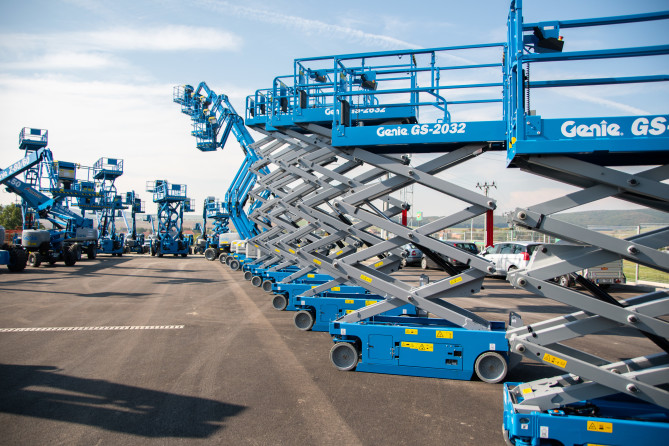 Rasfoiţi on line catalogul nostru de produse şi parteneri !
Consultanță
Nu ezitaţi să ne întrebaţi
Nu ezitaţi să ne contactaţi, va vom acorda cu plăcere toată expertiza de care aveți nevoie.